Mart van Dijk is a nursery situated in Swolgen which is located in the North of the province Limburg. Mart van Dijk was founded in 1974 by Chris van Dijk, Wiel van Dijk, and Hay Hendrix. In the summer of 2002 the company was taken over by Hans de Swart. During that time Hans was already working within the company. We are continuing to practice the same principles with which the company was first founded.
Our Specialty
The growing and delivering of:
specimen plants, both in pot and from the field;
shrubs, 2x transplanted in the field;
 roses from the well-known growers Kordes, Tantau, and Meilland;
 a total package of nursery products, mostly from our own company.
Our quality, punctuality, and flexibility are held in high regard with our customers and what keeps them coming back to Mart van Dijk.
Quality
From our vision: ¨A natural way of cultivating¨, we make sure that our plants get enough room to grow. With this method we can ensure that our specimen plants, shrubs and roses can grow and develop in a natural way. This is the basis for a healthy future.
Environment
By the beginning of 2015 we accomplished our own "Groenkeur" (environment) certification. Groenkeur is a dynamic system where we continue to work on improving the growing process. One of these improvements is the reduction of chemical usage with regards to weed and disease control.
Growing towards the Future
We participate in the following projects: "Nurseries starting with innovative watercontrol", "Wash water", "GPS"; working with GPS but not only to drive straight, "yield register", "remote sensing" and "ground research through electricity conduction".
We also participate in sustainable approach of diseases and plagues.
In the past we did the following projects: "Mildew control", "watering control", "water quality" and Fagus sylvatica aphid control with our Zundertse colleagues .
What we grow
We are happy to offer a very large assortment of plants from the field as well as in pot. You can search by name (right) or by category (left).
You can also download our recent stocklist in PDF format. Click on your right for the updated stock list.
Hans de Swart
Chief executive officer (CEO)
T: +31 (0) 478 69 12 81
F: +31 (0) 478 69 19 04
E: hans@martvandijk.nl
Mart van Dijk Boomkwekerijen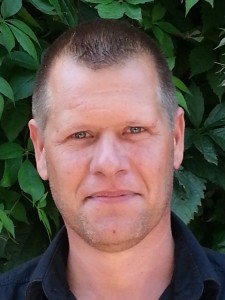 Nard van Vegchel
Purchasing/Sales
T: +31 (0) 478 69 12 81
F: +31 (0) 478 69 19 04
E: nard@martvandijk.nl
Mart van Dijk Boomkwekerijen
Ruud Heinemans
Purchasing/Sales
T: +31 (0) 478 69 12 81
F: +31 (0) 478 69 19 04
E: ruud@martvandijk.nl
Mart van Dijk Boomkwekerijen